FACIAL TREATMENT
28.09.2018 - Price listed on Charm Spa page
FACIAL TREATMENT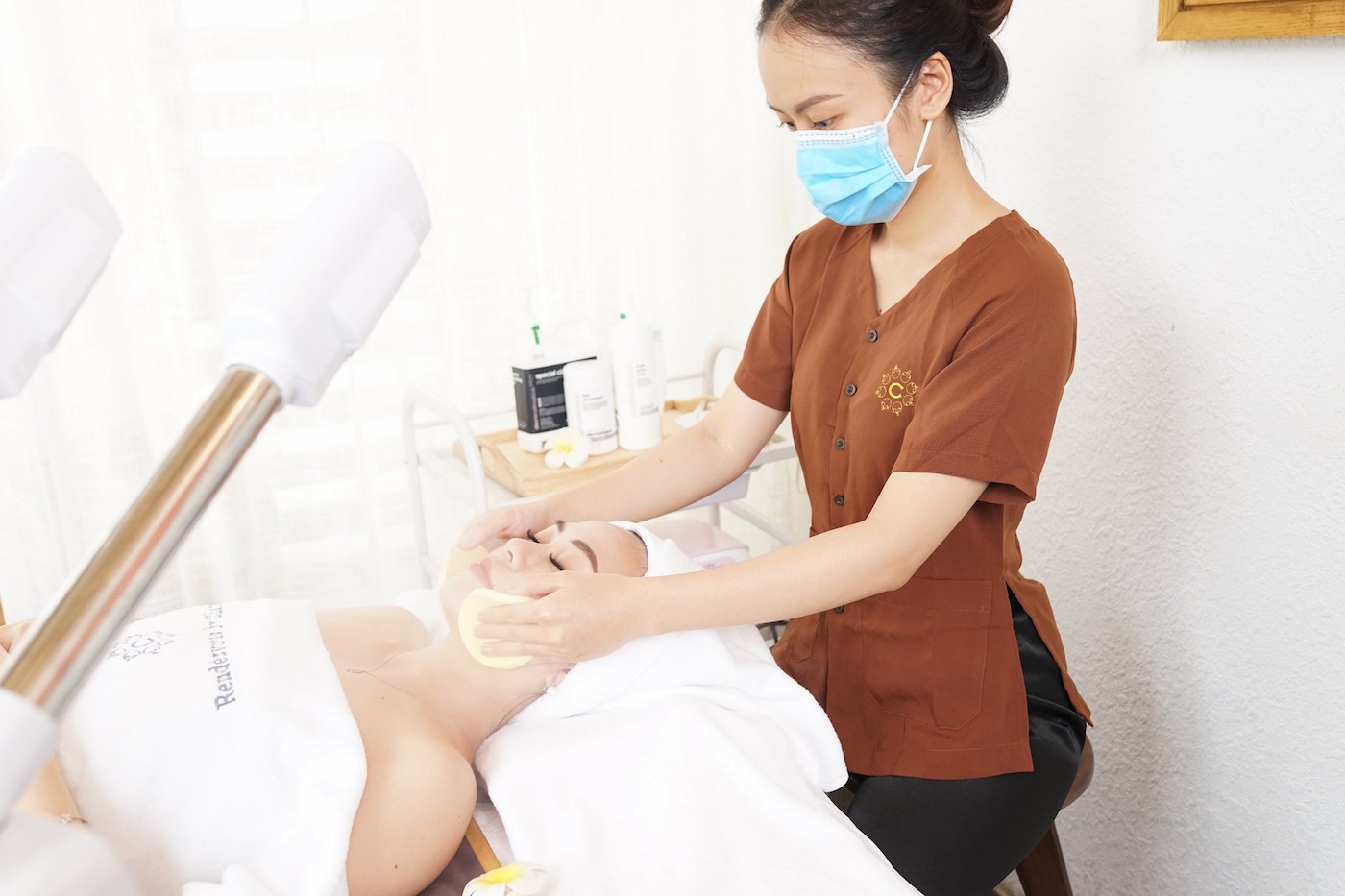 1. NATURAL FACIAL
The combination of deep pure cleansing technique and 100% natural nourishing blend helps your skin look radiant and soft.
2. BRILLIANT WHITENING
Skin lightening treatment, bleaching pigmentation and brown spots on skin
3. PUSHED VITAMINC
Starting with deep facial cleansing, then massage to relaxation, and the treatment is continued with facial mask. Vitamin C helps controlling melanin production and encourages the synthesis of collagen. Your skin would become more radiant, healthyand best of all the wrinkles would be visibly reduced.
4. BASIC FACIAL
-------------
𝐂𝐇𝐀𝐑𝐌 𝐒𝐏𝐀 𝐆𝐑𝐀𝐍𝐃 - 𝗧𝗛𝗘 𝗕𝗘𝗦𝗧 𝗦𝗣𝗔 𝗜𝗡 𝗡𝗛𝗔 𝗧𝗥𝗔𝗡𝗚
--- SPA MASSAGE IN NHA TRANG ---
Time open: 9.00am - 22:30pm
Hotline : 0901132138
Add: 48C Nguyễn Thị Minh Khai, Nha Trang
Kakao Talk : Charmspant
Website: https://charmspanhatrang.com/
#spa, #massage, #spanhatrang, #facialmassage
#massagenhatrang, #charm, #sauna, #マッサージ